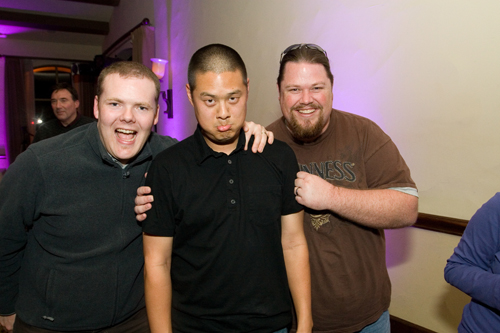 Stopped in Santa Barbara for the CygNet dinner party.  It was good, drunken times.  Well… not for me, I ran around and took pictures of everything.  And they let me!  
Here, Chris Smith took the camera from me.  I am flanked by Mike and Chris here (from left to right).  Good times, good times… there were hula dancers, their male equivalent, and a dude tossing around a fire baton.  He set his can of kerosene on fire… THAT was interesting.  
All in all, it was a great time between The Getty and this (the food was tasty) I had an excellent day.  My only wish would have been that Jen could have come along with us.